TREASURED - Discovering You're Priceless to God!
WHEN: July 19-23 from 9am-12pm
What are the COVID-19 precautions during camp? Unvaccinated kids and adults are asked to wear masks inside except when eating. No masks required for outside games. This is subject to change.
Due to lower capacities, Kids Camp sign ups are limited to parents who are able to volunteer. If you are able to volunteer and want to sign up your kids, email
[email protected]
Portico Kids - Sunday Mornings
Portico Kids meets in person for all Babies-5th Graders.
Click HERE for What To Expect in Portico Kids on Sundays and for our COVID Safety Policies and Procedures.
VOLUNTEERS:Portico Kids is seeking volunteers to serve our children on Sunday mornings! To find out more information, or express interest, please us at [email protected]
Here at Portico we are "creating churches for future generations." This vision allows us the opportunity to place particular emphasis on investing in our children. The Portico Kids team, along with every ministry of Portico Church, is gospel-centered in all that it does. The vision of Portico Kids is to give every child an accurate picture of God and to equip every parent to be the primary spiritual influence in the life of their child.
Scroll down for a more detailed introduction to our Portico Kids ministry!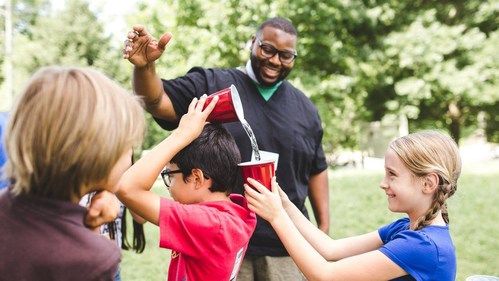 The Areas of Portico Kids
Peace of Mind | Check-In & Security
Kids check-in begins 15 minutes before each service. Volunteers are ready to welcome kids into rooms at this time.
All Portico Kids volunteers are background checked.
The Lessons | A Quick Overview
Portico Kids has adopted A Sure Foundation curriculum from ChildrenDesiringGod for use with our babies-Kindergarteners.
We'd love to hear from you. Fill out the form below to get started.